Day 1: Arrival at New Delhi
Upon arrival at the airport of New Delhi, you will be greeted by our representative to welcome you to India's capital city! After your welcome, you will be taken to your accommodation for check-in and free time at leisure.
Overnight at Nina Kochhar's Homestays.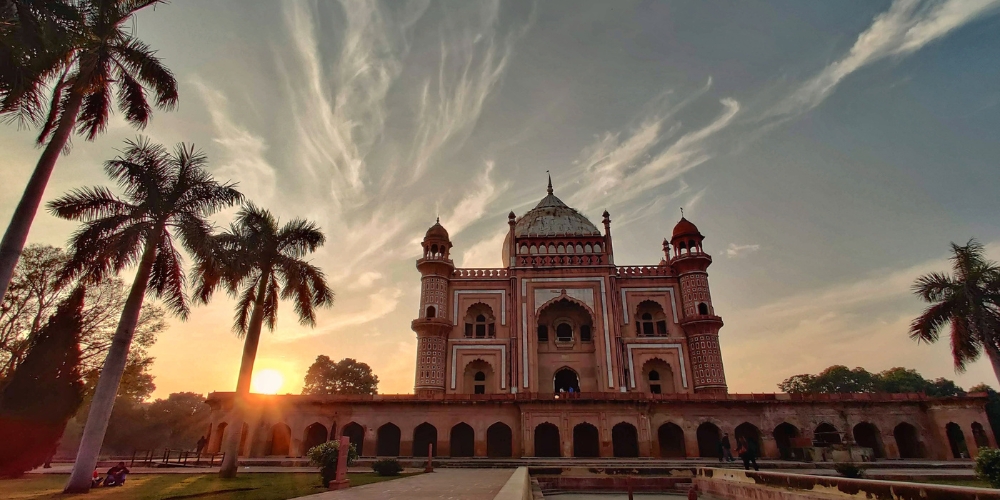 Day 2: New Delhi
Following your morning meal at the homestay, you'll embark on the Salaam City Walk, accompanied by knowledgeable young guides who once lived on the streets of Delhi. As you traverse the city, you'll gain a unique perspective on its lesser-known sights and experiences through the eyes of your guides, who can also enhance their communication and speaking abilities. Following this, you'll embark on a guided tour of Old and New Delhi, passing by renowned landmarks such as the Red Fort, Jama Masjid, and Raj Ghat, before visiting Qutab Minar, Humayun's tomb, Parliament House, and Connaught Place. Finally, you'll return to Nina Kochhar's Homestays for an overnight stay and some rest and relaxation.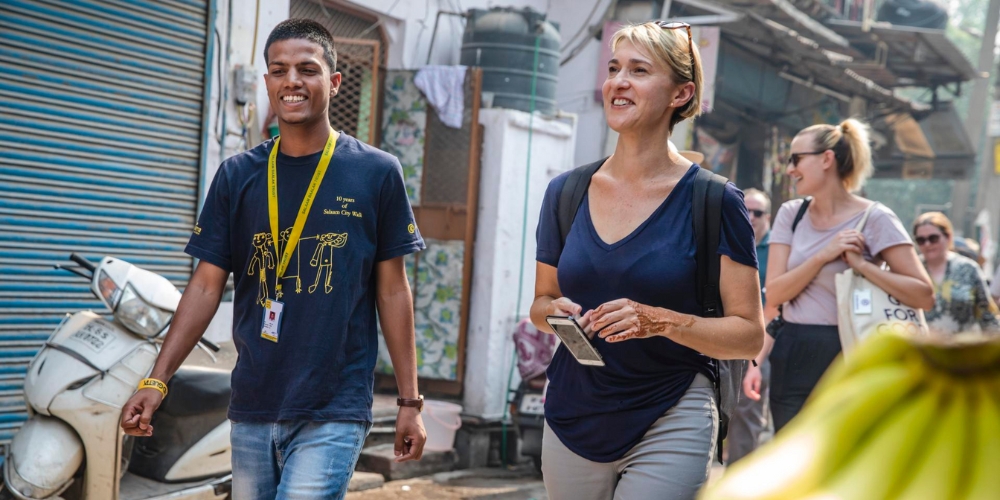 Day 3: New Delhi - Agra
After a delicious breakfast, you will drive to Agra, a city renowned for its mesmerizing Taj Mahal, rich culture, and historical architectural works, making it a top destination for tourists visiting India. Upon arrival, you will check-in at the hotel and freshen up before exploring the massive Agra Fort. This imperialist fort is situated on the banks of the Yamuna River and served as the main residence for the emperors of the Mughal Dynasty until 1638 when the capital shifted to Delhi. In the evening, you will take a delightful Artisan's trail walk, immersing yourself in local handicrafts. Witness the skilled craftsmen and women at work in their workshops, keeping the ancient crafts alive. Finally, end the day with a visit to the Sheroes Hangout Café, managed by brave acid attack survivors. This café serves food with a flavor of love and warmth, making it an ideal place for a volunteer visit (meals are on a direct payment basis). You will spend the night at the comfortable Coral Tree Homestay.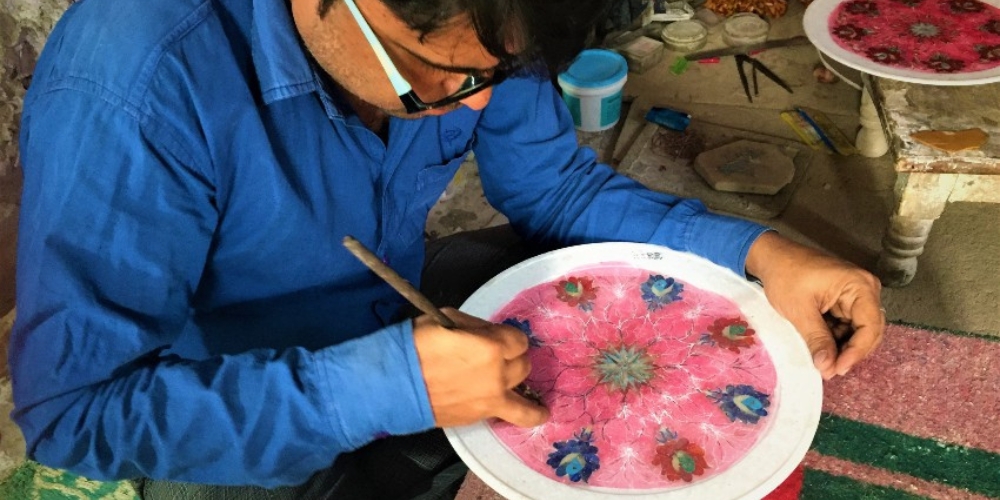 Day 4: Agra - Ranthambore
Rise early this morning to be rewarded with sunrise views of the Taj Mahal (closed on Fridays). It's the quietest time to visit before the crowds arrive, which adds to the magic that projects on this majestic white marble monument. The Taj Mahal is one of the Seven Wonders of the World and will leave you in awe. After this visit, you will continue your travels, heading east to Bharatpur. During your drive, you will visit the ancient, abandoned city of Fatehpur Sikri. This deserted red sandstone city is rated as one of India's best-preserved collections of Mughal architecture. It once served briefly as the capital of the Mughal Empire and is now left as a world heritage site. Continue your drive to Ranthambore for approximately five more hours.
Overnight at Ranthambhore Aangan.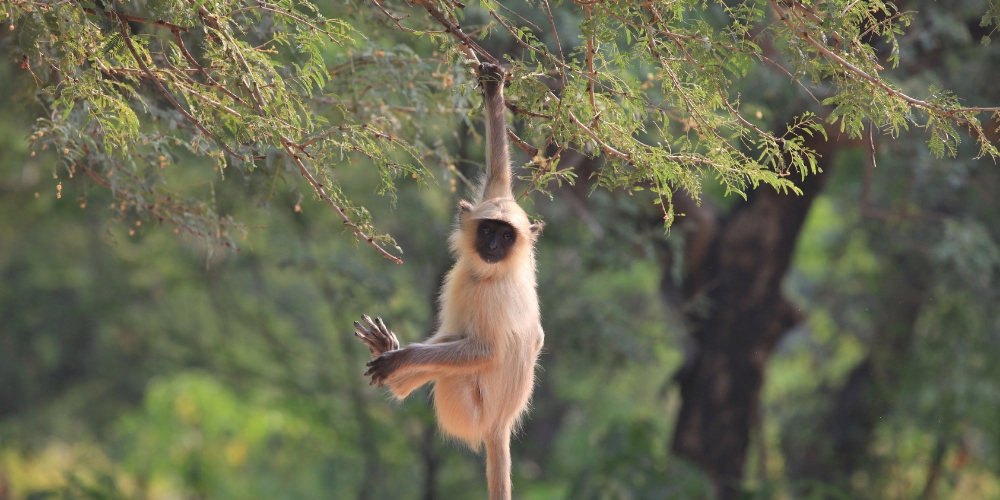 Day 5: Ranthambore
After an early morning tea and snacks, head out for your game drive by shared jeep from 6:30 AM to 10 AM. Ranthambore National Park is known for its Bengal tigers and is a rare opportunity to see the jungle beasts in their natural habitat. Back at the hotel, have breakfast, and recover from the morning's excitement. After that, proceed to visit Dastkar. Dastkar is a private, not-for-profit NGO. Their goal is to support traditional Indian craftspeople and to regain their place in the economic mainstream. Many of the local artisans are women living in the surrounding villages. Head back to the hotel for lunch and to get ready for your afternoon game drive 02.30 PM to 6.00 PM), taking a different path than your early morning ride.
Overnight at Ranthambhore Aangan.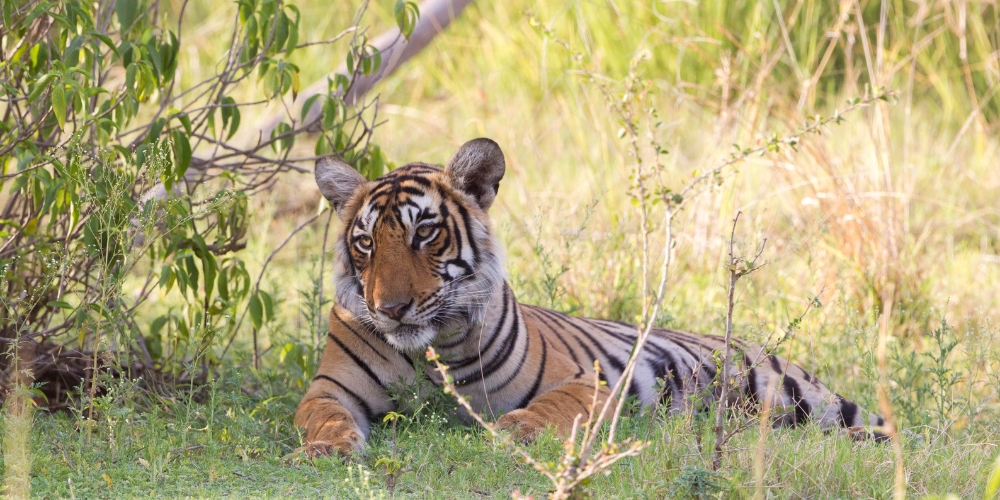 Day 6: Ranthambore - Jaipur
After enjoying a fulfilling breakfast, it's time to pack your bags and get ready for your journey to the Pink City - Jaipur. The city boasts grand boulevards, majestic forts, stunning palaces, elegant temples, and rich heritage. Upon arrival, check-in to your hotel and embark on a half-day city tour, which includes a visit to the renowned City Palace - one of India's most impressive monumental entrances. Situated in the heart of the Old City, the palace houses a collection of invaluable treasures and serves as a museum. You will also visit the Jantar Mantar - an Sawai Jai Singh II observatory built in the 18th century. After the tour, head back to your hotel to relax and spend your time at leisure.
Enjoy your overnight stay at the Ikaki Niwas.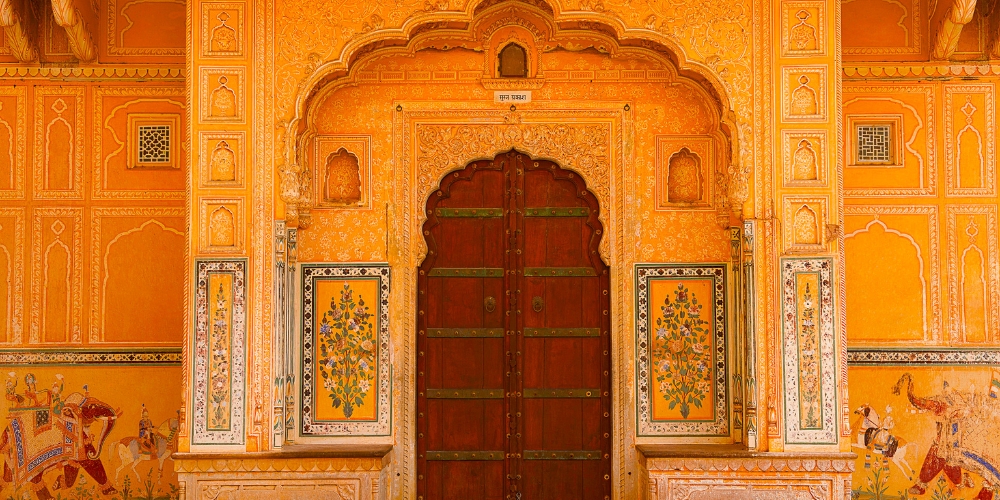 Day 7: Jaipur
Today, we are headed to Bagru, a charming town in the Jaipur district renowned for its exceptional block printing and cottage industry. You will be able to immerse in these crafts and create your unique art piece as a souvenir of your trip to India. Later in the day, we will visit the Amber Hilltop fortress. The sprawling complex of courtyards and halls is perfect for a stroll. On our way to Amber Fort, we will drive past Hawa Mahal, the Palace of Winds, an elaborate pink sandstone facade with intricate carvings. The evening is yours to enjoy as you please. The local market area is an excellent spot to explore, and Jaipur's colorful markets are a shopper's paradise. You can browse the stalls and find handcrafted bangles and other beautifully crafted items to take home. To experience authentic India, we recommend indulging in some traditional Rajasthani street food and desserts (on a direct payment basis). Once you're filled, head back to Ikaki Niwas for a well-deserved rest.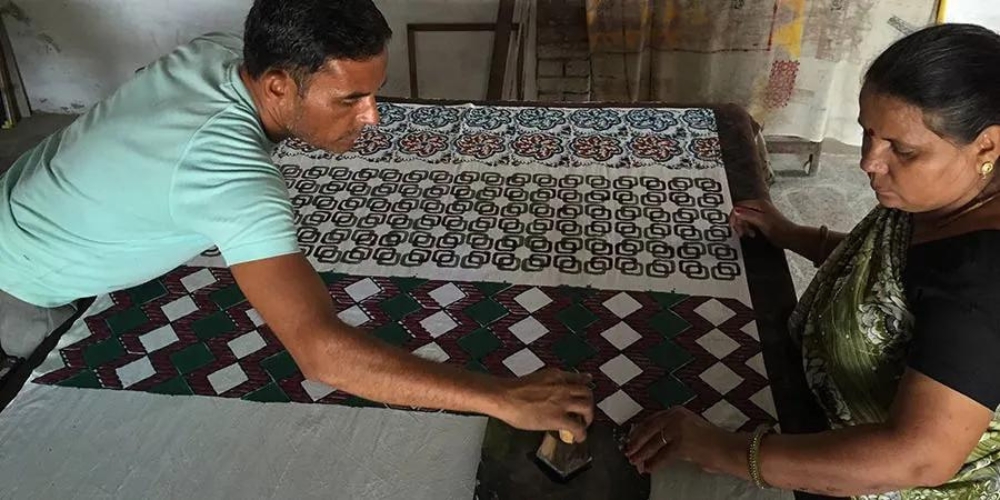 Day 8: Jaipur - Jodhpur
After breakfast, check out from the hotel, and we will head for Jodhpur. (5-6 hours drive approx). Welcome to the land of legendary kings, gladiators, and royalty. Jodhpur is a popular tourist destination featuring many palaces, forts, and temples set in the stark landscape of the Thar Desert. Check-in at the hotel on arrival. The rest of the day is free to rest or explore the area, visiting local markets and mingling with the crowd to feel real India.
Evening at leisure at Ratan Villas in Jodhpur.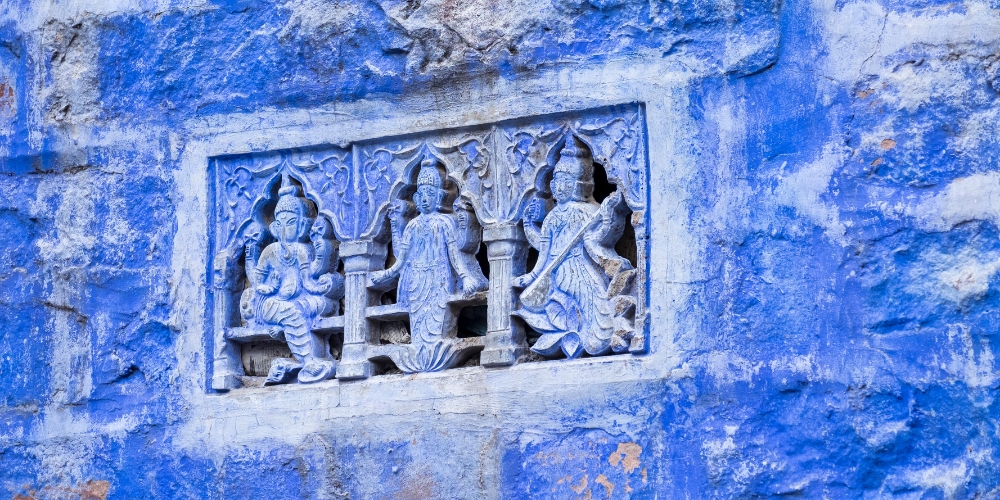 Day 9: Jodhpur
After breakfast, we'll take a local sightseeing tour of Jodhpur on foot. Our first stop will be the Mehrangarh Fort, built on a sandstone hill by Rao Jodha in 1459. To reach the fort, we'll hike up a cobbled stone path. Once we're done touring the fort, we'll exit through Fateh Pole and make a brief stopover at Ranisar, the oldest surviving structure of the walled city. We'll continue our walk through the narrow alleys, passing Brahmpuri, where the blue houses of the Brahmins are located. Here, we'll get to participate in an informal cooking lesson with a local Brahmin family's housewife and experience the local village life. We'll engage in casual conversations while enjoying delicious home-cooked food. Later in the afternoon, we'll visit the Setrawa Project, an NGO that educates women in rural areas and encourages them to explore their capabilities and talents. If you're interested, you can attend health, hygiene, and nutrition workshops. Our overnight stay will be at Ratan Villas in Jodhpur.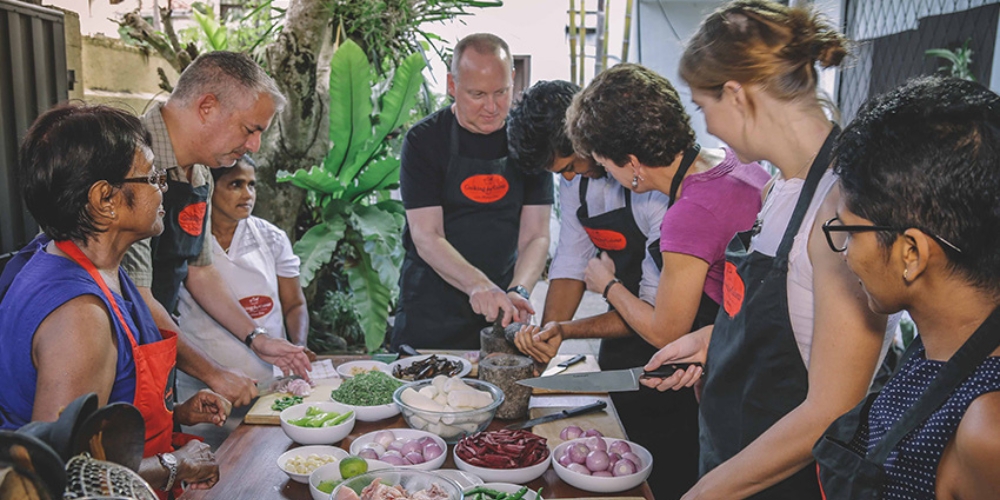 Day 10: Jodhpur - Udaipur
After breakfast, we'll depart from the hotel and go to Udaipur, also known as the "City of Lakes." It's a beautiful blend of nature, Rajasthani culture, and stunning architecture. On the route to Udaipur, we'll visit the Ranakpur Jain Temple, a magnificent white structure featuring bold geometry and intricate carved of white marble. We'll have ample time to admire the statues, pillars, and temple nestled among the trees here. The temple boasts 144 uniquely carved pillars, which are challenging to count, and an array of statues depicting animals and gods. An audio guide will be provided to enhance the experience. We'll then stop at the charming village of Samal, which still retains its rustic character. This is an ideal spot to stretch your legs after a long drive. By participating in the village walk, you'll be contributing to the community's efforts to improve public sanitation and hygiene facilities in Samal Village. Finally, we'll check into Hotel Mahendra ParaKash in Udaipur, where we'll spend the night.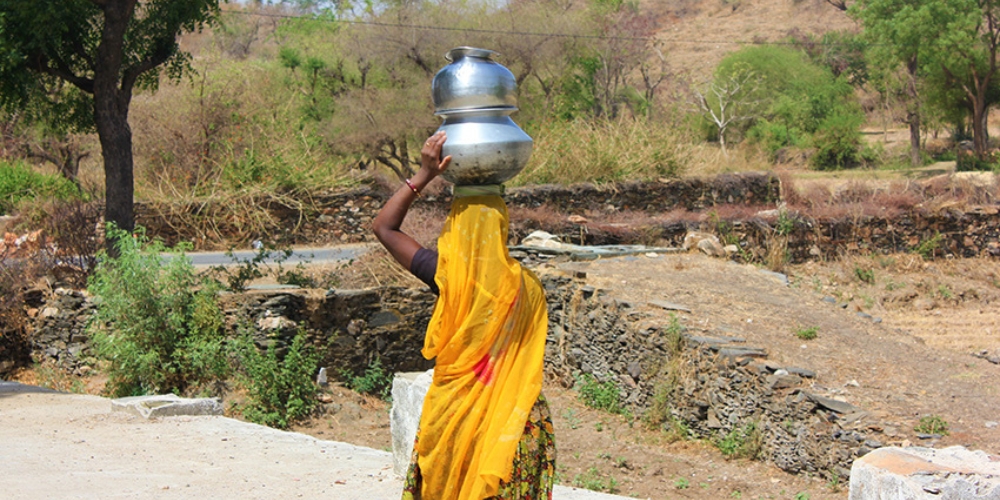 Day 11: Udaipur
Let's start the day with a delicious breakfast and explore the vibrant bazaars on our way to some of Udaipur's must-see attractions, such as Sahelion ki Badi and the City Palace Complex. We'll also visit the stunning Jagdish Temple within the City Palace Complex. We'll take a shared boat ride on the tranquil Lake Pichola in the afternoon, stopping at the ghats to observe the locals partaking in their evening rituals. Later, we'll have the opportunity to learn about the female artisans of Delaware through the NGO Sadhna, while enjoying a cup of chai and listening to their inspiring stories. In the evening, we can unwind at Hotel Mahendra ParaKash.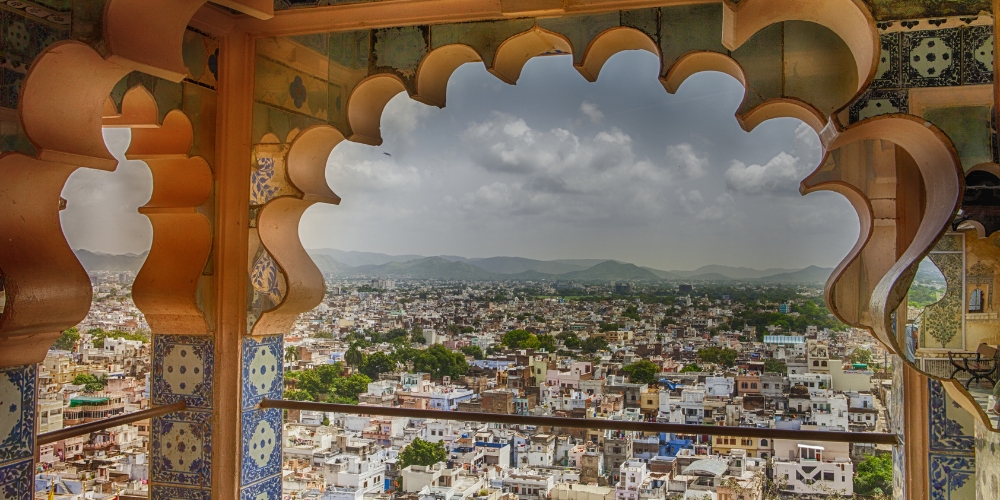 Day 12: Udaipur - Departure
This morning, you can relax and bask in the laid-back atmosphere of this town. As per your flight schedule, you will be transferred to Udaipur Airport to catch your flight to Delhi. Take the memories of a fantastic 12-day trip that will be cherished for a lifetime. Farewell!