Day 1: Ho Chi Minh City
We are excited to welcome you to Vietnam! Your guide will be waiting for you and will transfer you to your hotel for free time at leisure. We could book an additional city tour through Saigon if you arrive early. 
Overnight at Bach Suites - superior room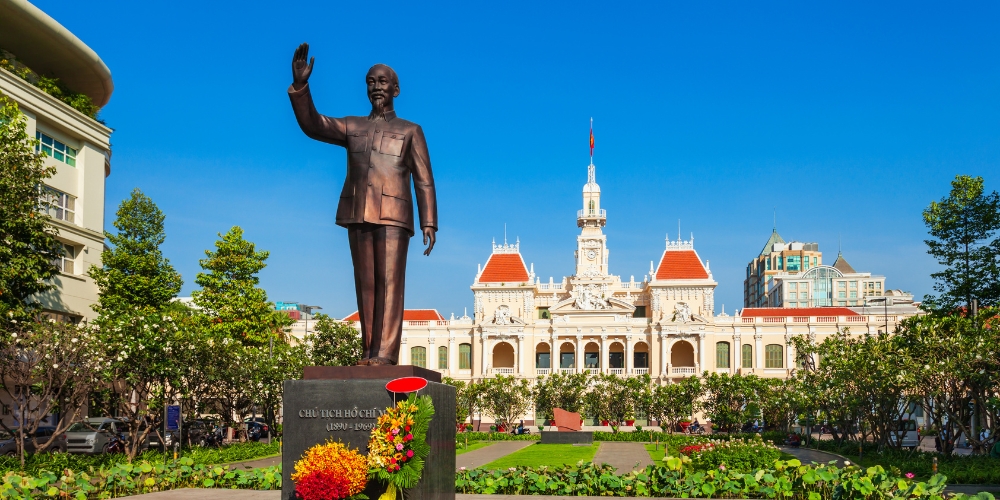 Day 2: Cu Chi Tunnels & Food Tour
Start your day bright and early by meeting your driver at your hotel. Join in on the speedboat as you travel in style to the renowned Cu Chi Tunnels. During the boat ride, a light breakfast of sandwiches, pastries, and fruit will be served as you take in the picturesque scenery. Arriving before the crowds, you'll have ample time to discover the secrets of the Cu Chi Tunnels. The Viet Cong used these underground passages to move troops and supplies undetected. The English-speaking guide will provide insights into the Saigon River's life as your boat gracefully navigates through the floating water hyacinths. You'll have opportunities for incredible photos and a window into traditional Mekong river life. Following a brief documentary, your guide will take you on a historic Cu Chi tunnels tour. During numerous conflicts, these tunnels served as communication centers, hospitals, food storage, and weapon caches. After you visit the tunnels, indulge in a delicious traditional Vietnamese lunch of local specialties such as caramelized clay pot pork and lemongrass chicken. Complete your journey by boarding the boat for a scenic trip back to Saigon.
In the evening, you will get ready to embark on a culinary journey through popular street stalls and hidden alleyways in the city. The tour showcases where the locals love to eat, so come hungry and let us treat you to a truly authentic Vietnamese dining experience! This world-renowned food tour is not your typical Vietnam food excursion. You will skip the usual suspects like Pho, Spring Rolls, Vietnamese Pancakes, or Banh Mi Sandwiches and instead focus on unique street food dishes that most people outside of Vietnam have never tasted. Don't worry; we won't ask you to eat anything too unconventional – no dog meat, bugs, organs, raw food, or anything too strange.
Overnight at Bach Suites - superior room.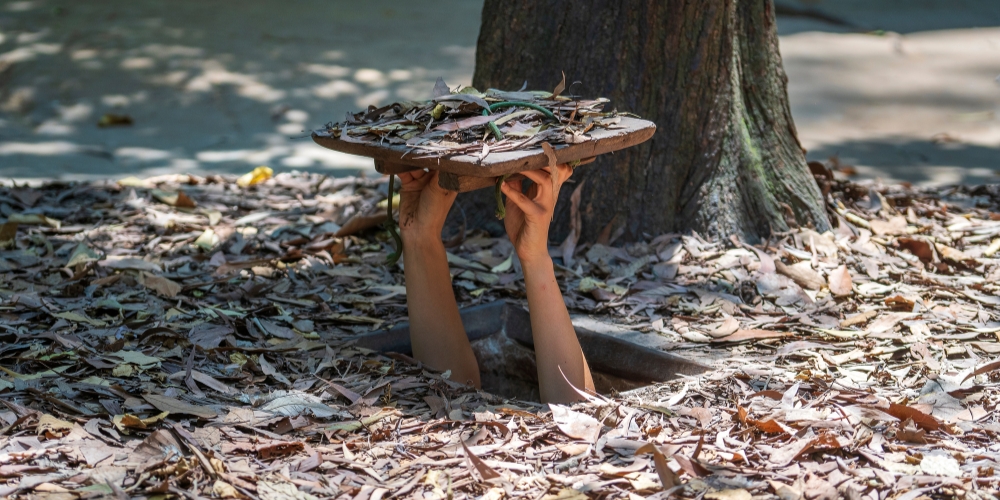 Day 3: Ho Chi Minh - Hoi An
Our driver and guide will pick you up two hours before your departure time and transfer you to the airport for your flight to Danang. Upon arrival at Da Nang Airport, our driver will meet you and transfer you to Hoi An for he rest of the day at leisure.

Overnight at Little Riverside Hoi An - one-bedroom heavenly penthouse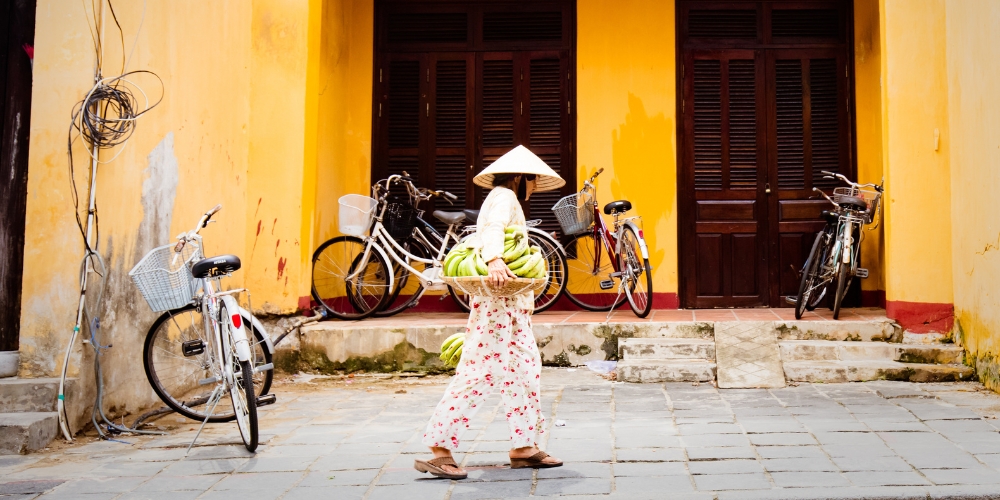 Day 4: Hoi An
Today is a free day for you to enjoy at your leisure. You can explore picturesque Hoi An by boat, bicycle, or on foot. A great activity, especially traveling with kids, would be the lantern-making workshop or a cooking class. Another great way to spend the day in Hoi An is by visiting Hue for a day trip, exploring the impressive Hue Citadel, and enjoying the views along the Hai Van pass. Hoi An is also famous for its tailors, so don't forget to get some customized clothes made here.
Overnight at Little Riverside Hoi An - one-bedroom heavenly penthouse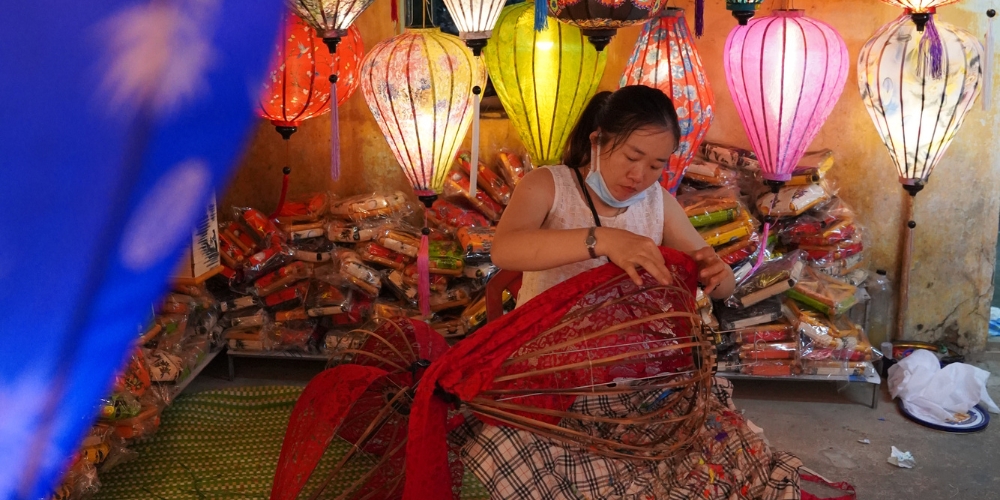 Day 5: Hoi An
Enjoy a free morning in Hoi An. Visit many cafes where you can enjoy delicious banh mi and Vietnamese coffee.
You will experience a breathtaking sunset cruise on the Hoi An River in the evening. 
Climb aboard our traditional local barge, refurbished to the highest standards, for a two-hour sunset cruise on the Thu Bon and Hoai Rivers. Witness the beauty of the setting sun on the waterways and explore the stunning Hoi An river culture.
The cruise begins at 5:00 pm and is the perfect way to experience the beautiful landscape of the Thu Bon and Hoai Rivers and the culture of the local fisher people living along the river banks. At 7:00 pm, we'll return to the pier, concluding our stunning sunset cocktail cruise.
Overnight at Little Riverside Hoi An - one-bedroom heavenly penthouse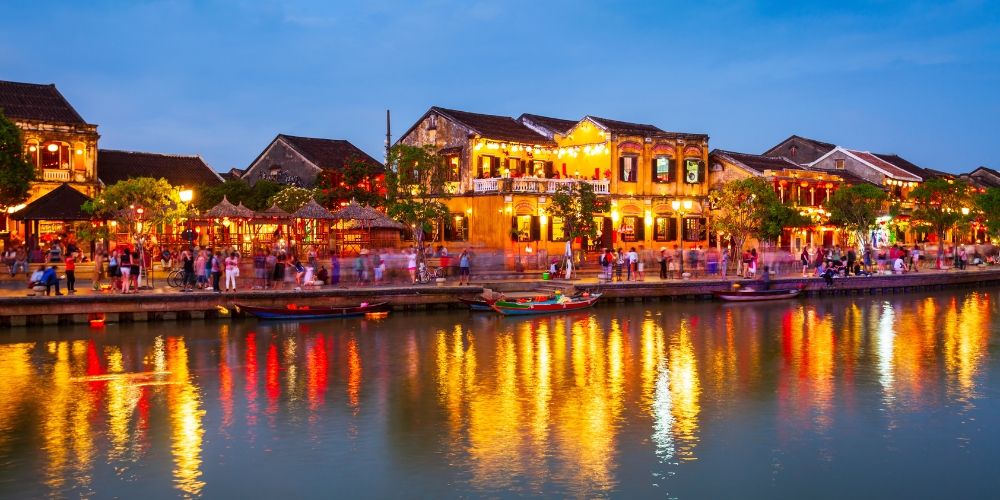 Day 6: Go Noi Village
Experience Rural Vietnam: Cycle Through Go Noi Village and Explore Organic Farms
. Start your journey by meeting with our guide at your hotel and heading to Go Noi Village, just 15 km west of Hoi An. There, you'll meet Mr. Phap and explore his farm, which is part of a collective that produces organic vegetables. Cycle through the village and rice fields until you reach one of the collective's organic plantations, where you can see crops such as chili pepper, water bindweed, lettuce, basilica, spinach, squash, and edible chrysanthemums. Get your hands dirty and participate in agricultural activities like harvesting, planting, weeding, tilling, watering, or fertilizing crops with organic compost.
Cycle along the picturesque Thu Bon River until you reach a small pier. After a brief 15-20 minute crossing, you'll arrive at a beautiful bamboo bridge farmers use to reach their fields on the other side of the river. Continue your journey through the fields of peanuts, sweet potatoes, pumpkin, corn, and aromatic herbs, enjoying the authentic atmosphere of the countryside and interacting with farmers working in the fields. Stop by a wood carving workshop to observe the skillful carvers along the way.
After your adventure, return to Mr. Phap's farm for a typical authentic lunch with his family. You even have the optional opportunity to help prepare a typical dish of banh xeo (crispy pancakes) for lunch.
In the evening, it's time to explore Hoi An's secret cocktail scene. Sip on the city's most sensational cocktails in secret, undiscovered spaces dating back more than 200 years. At each secret stop in Old Town, you will discover curated cocktails made using a local, authentic touch.
As you wander through ancient alleyways, you'll hear untold stories from our knowledgeable guest experience host. Your palate and mind will be challenged as our host dives into the influential history of the Vietnamese relationship with the French, Japanese, Chinese, and more. Hear first-hand how the fusion of these cultures came together to create this unique, picturesque, and whimsical destination.
Overnight at Little Riverside Hoi An - one-bedroom heavenly penthouse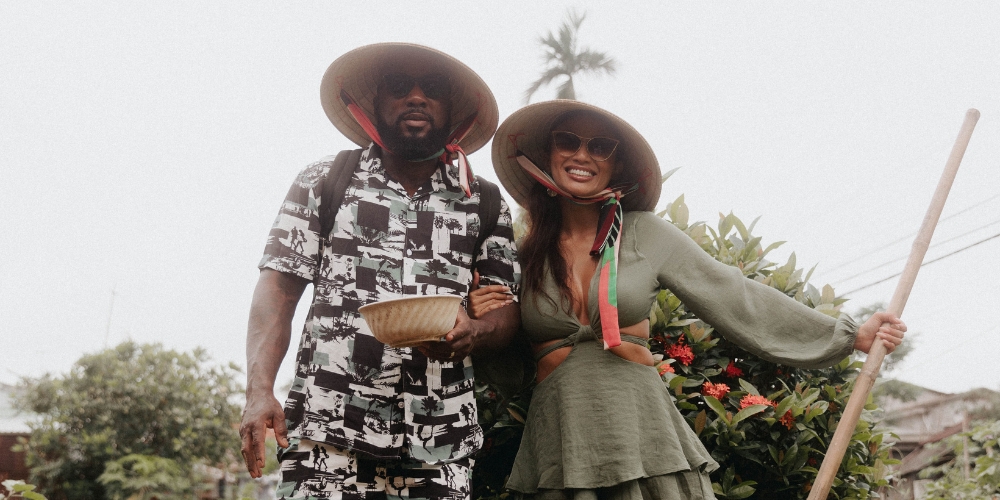 Day 7: Hoi An - Quy Nhon
Early check-out and travel with the Vietage Train to Quy Nhon
. Our driver and guide will pick you up two hours before your scheduled time to ensure a smooth departure. They will take you to Da Nang station, where you can hop on the Vietage Train, departing at 8:00 am, to Quy Nhon. Embark on a luxurious railway adventure through the lush landscapes and spectacular coastlines of Central Vietnam aboard The Vietage.  Once you arrive at Quy Nhon station, your resort driver will wait to transfer you to your hotel. After checking in at Crown Retreat Quy Nhon you can spend the remainder of the day at your leisure.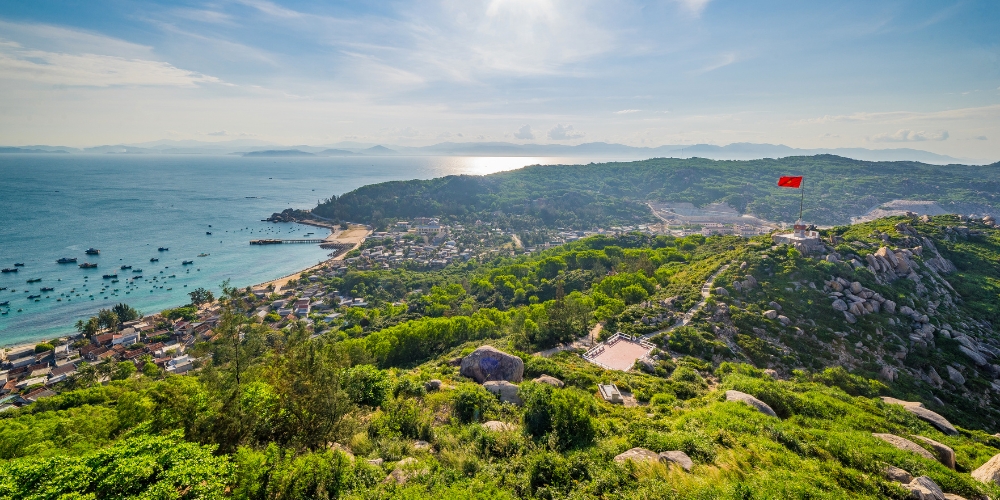 Day 8: Quy Nhon
Join us on a comprehensive road trip through Phu Yen, led by our experienced guide. Discover Mang Lang Church and the mystery tunnel, which houses the first book of Vietnamese language, following in the footsteps of Saint Andrew. Visit Da Dia Reef and learn about the antique tools of the Cham people while admiring the polygon stone columns. Savor fresh seafood at a local restaurant and embrace the charming rustic atmosphere before exploring O Loan Lagoon. End the trip by walking across Ong Cop Bridge, Vietnam's longest wooden bridge, before returning to the resort.
Overnight at Crown Retreat Quy Nhon - Beach Bungalow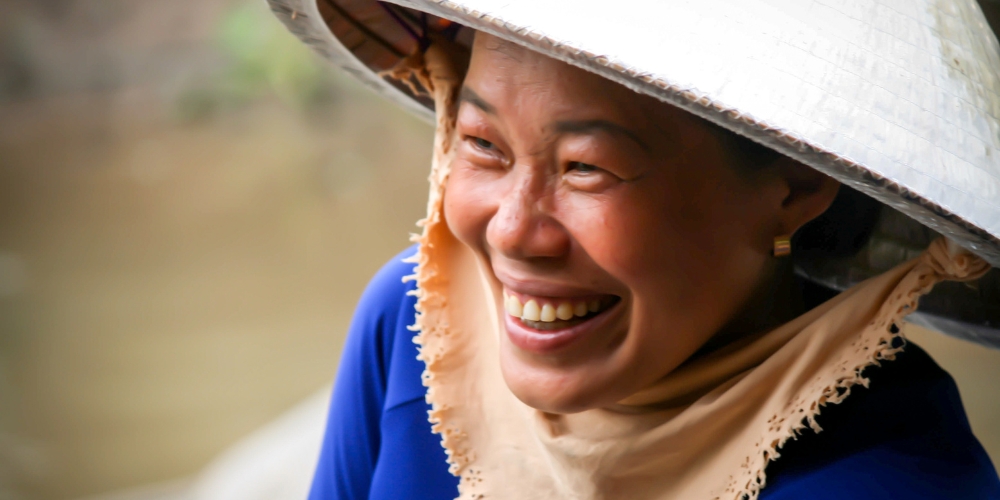 Day 9: Quy Nhon
Today is a free day for you to enjoy at your leisure.
Overnight at Crown Retreat Quy Nhon - Beach Bungalow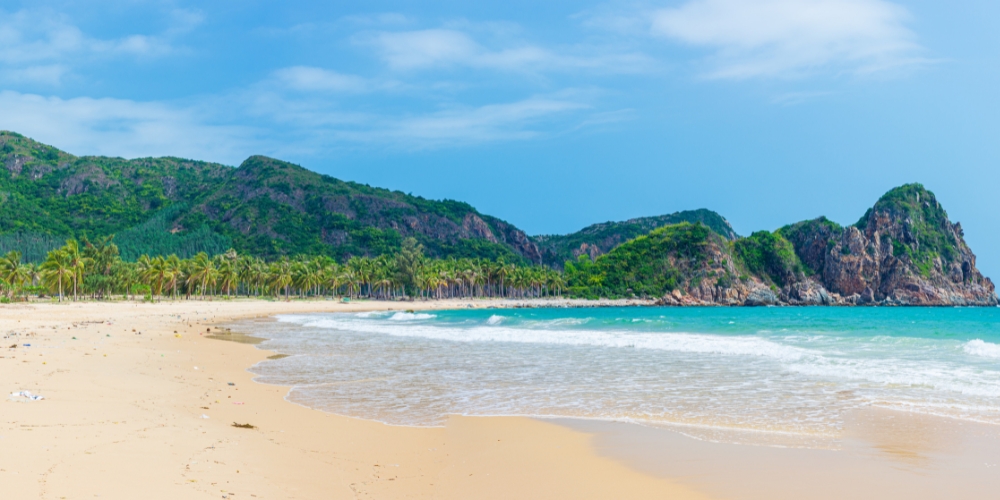 Day 10: Quy Nhon - Hanoi
Enjoy a free morning at your leisure before checking out and heading to the airport for your flight to Hanoi. Once you arrive at Noi Bai Airport, you will meet your tour guide at the exit gate. Your driver and guide will transfer you to your hotel, where you can check in and enjoy the rest of the day at leisure.
Overnight at Melia Hanoi Hotel - premium room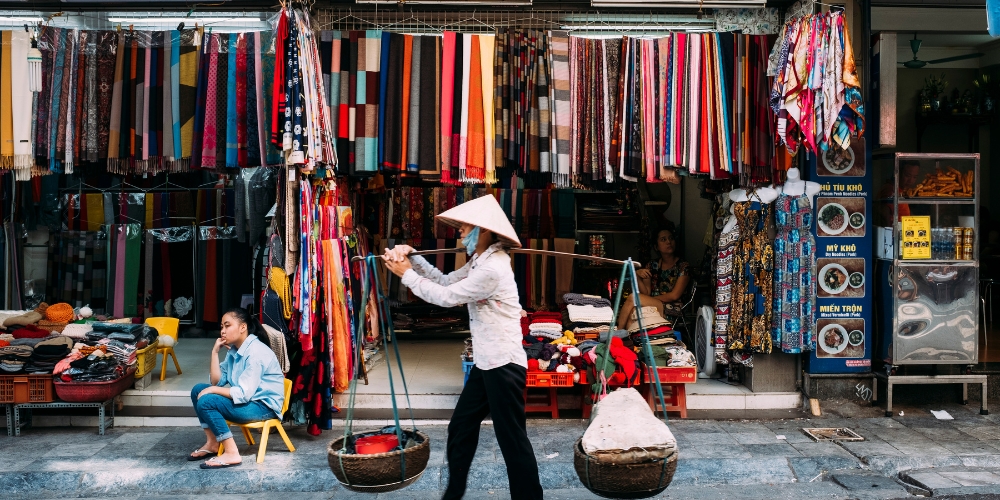 Day 11: Hanoi
Early morning, you will meet your guide and driver around 07:00 am and head towards Hoan Kiem Lake. It is cultural in Vietnam to wake up early and start the morning with some exercise. Several groups of people can be found practicing tai chi and aerobics. Be part of Vietnam and join the locals in their morning routine! After visiting the Ngoc Son Temple, located in the middle of the Hoan Kiem Lake, you will visit a traditional, local, and charming coffee place where you will be able to try Vietnam's local coffee: Cà phê sữa đá (Iced coffee) and if you feel more adventurous, you can also try the 'Egg coffee'! After your coffee, you will continue walking and stop in a street food place, where you will try the delicious 'bánh mì' – a typical baguette sandwich filled in with various things! Later, we will get deep into Hanoi's Old Quarter. You will start a walking tour where you can witness the French architecture in different Vietnamese buildings, including the St. Joseph Cathedral, the Hoa Lo Prison, and Huu Tiep Lake. At noon, you will return to the Old Quarter. Vietnam is very well known for its food, so you will stop at a 'Bún Chả' restaurant to try Hanoi's specialty. After your local lunch, you will visit the Temple of Literature. After this visit, you will continue to Long Bien Bridge and finish the day with some beers at the typical and well-known Bia Hoi, where you will taste local draft beer, finishing the day as a local!
Overnight at Melia Hanoi Hotel - premium room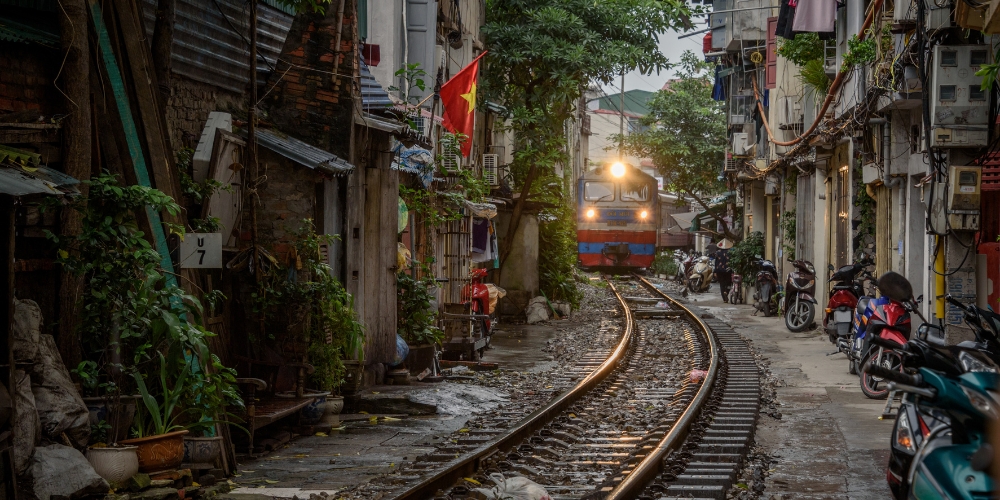 Day 12: Hanoi - Tam Coc
Get ready for an early start! At 8:30 am, your driver will pick you up from your hotel and take you south of Hanoi to the stunning Tam Coc area. Your first stop will be a charming local restaurant where you can relax and enjoy the scenery while gearing up for a 40-minute cycling tour. This ride will take you along a country lane, dazzling you with lush paddy fields and rocky outcrops. You'll also visit Bich Dong Pagoda before cycling back to the restaurant for a delicious lunch.
In the afternoon, it's time to take in the breathtaking scenery of Tam Coc on a boat trip. Gliding down the river, you'll pass through rice paddies and admire the striking limestone mountains. The tour will end with a visit to Hoa Lu, the former capital of Vietnam, during the Dinh and Le dynasties in the 10th and 11th centuries. Explore some monuments dedicated to both emperors before returning to your resort for check-in.
Overnight at Tam Coc Garden Resort - premium bungalow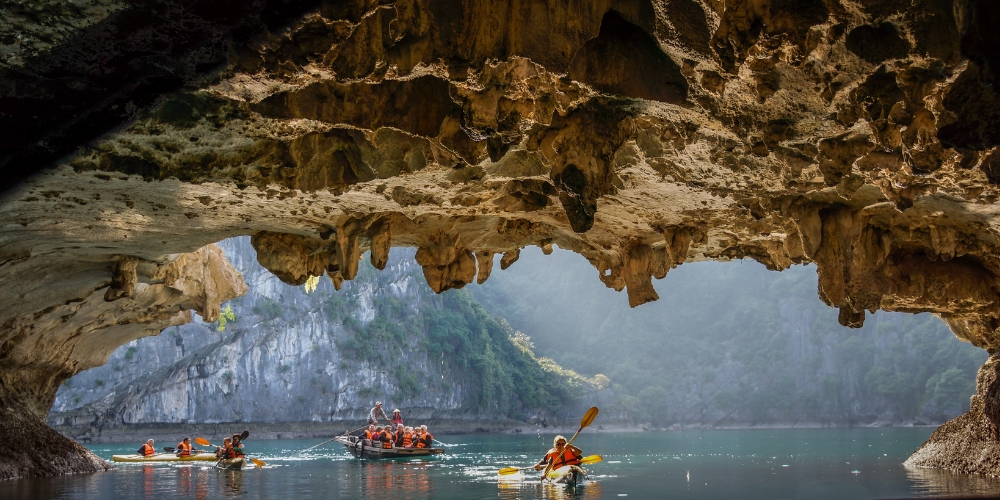 Day 13: Tam Coc - Yen Tu
Enjoy a free morning until check-out, then take a scenic drive to Yen Tu. Once you check in, the rest of the day is yours to spend at your leisure.
Overnight at Legacy Yen Tu - Deluxe room mountain view room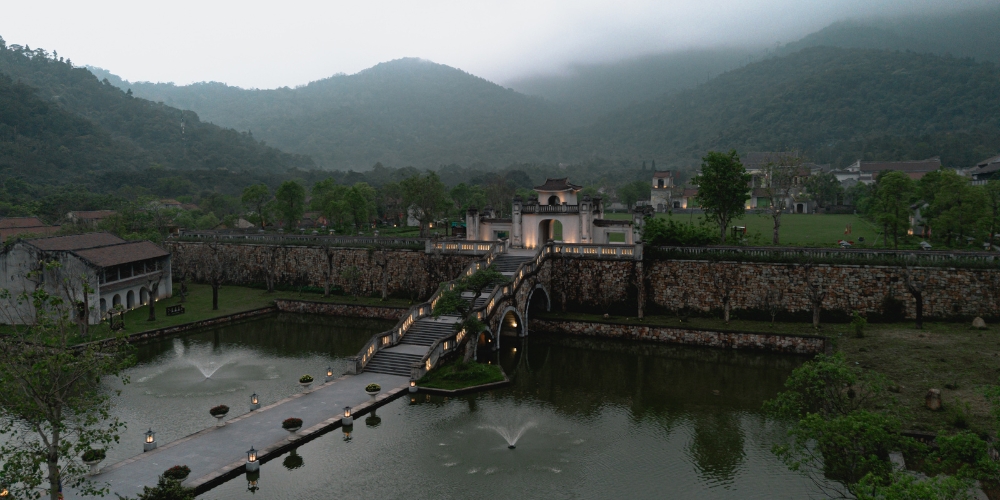 Day 14: Yen Tu
Explore the wonders of Hoa Yen Pagoda and Van Tuong Mountain. 
Get ready to embark on an unforgettable adventure! Begin by taking a buggy to the cable car station and then ride the cable car to Hoa Yen Pagoda, which is atop a 534-meter peak. Here, visitors can marvel at two 700-year-old frangipani trees. Afterward, continue the journey to the peak, making pit stops at other notable sites such as Hue Quang Golden Stupa, Mot Mai and Bao Sai pagodas, Yen Ky Sinh stone statue, and Ngoa Van Temple. Then, climb 1068 meters up Van Tuong Mountain to reach the Bronze Pagoda (Dong Pagoda), where you can appreciate the beauty of An Ky Sinh's statue along the way. Finally, return the cable car to the original station, and return to the hotel by buggy.
Overnight at Legacy Yen Tu - Deluxe room mountain view room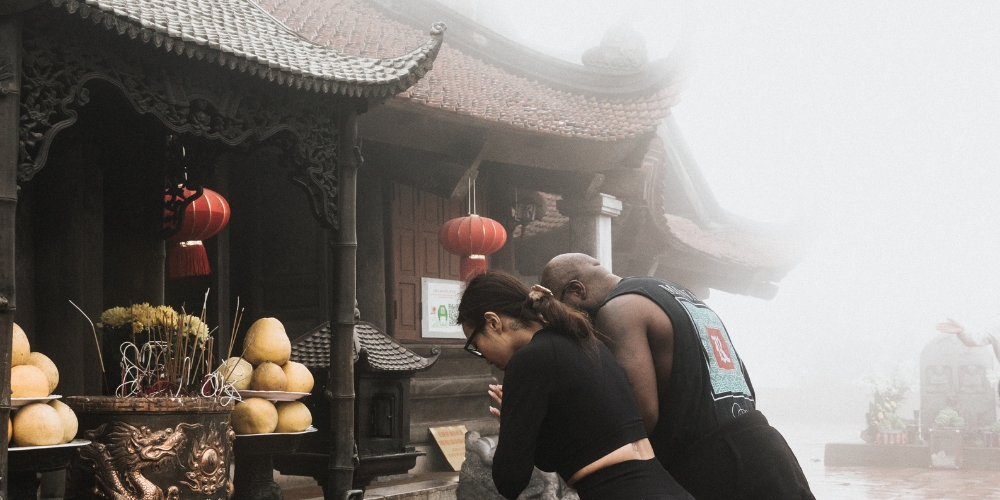 Day 15: Yen Tu - Halong Bay
Get ready for an exciting adventure around Halong Bay! After breakfast, your guide and driver will meet you at the hotel and take you on the cruise by speedboat.
Here's what you can expect for the day:
12:30 Board the Heritage Cruises boat and enjoy a welcome drink as you receive a cruise briefing, safety instructions, and check-in to your suite. Lunch is served at L'indochine Restaurant.
12:40 Heritage Cruises takes you to contemplate the magnificent sceneries made from the limestone mountains of Lan Ha Bay – Cat Ba Archipelago. This bay is untouched and remote, as few cruise boats use this route.
15:30 The cruise vessel approaches the Ba Trai Dao (Three Peach beaches) (upon the weather), or Tra Bau in Lan Ha Bay, a natural frontier between Halong and Haiphong. This secret hideaway has beaches, caves, and coves, plus the spectacular natural beauty of about 400 islands. Guests can try kayaking or swimming in the bay's crystal clear waters.
17:30 Return to Heritage Cruises, enjoy life aboard the vessel or in your suite, and watch the sunset over the Gulf of Tonkin with a cocktail in hand.
18:30 Activities include afternoon tea, and the chef will lead a Vietnamese cooking class
19:30 A memorable dining experience will be offered at the restaurant, with local food in an intimate and romantic setting.
21:30 Enjoy evening views of the bay at the bar on the top deck. Try your hand at squid fishing. The bars are open until late. Overnight on board
Overnight on Heritage Binh Chuan Cruise - Ocean Suite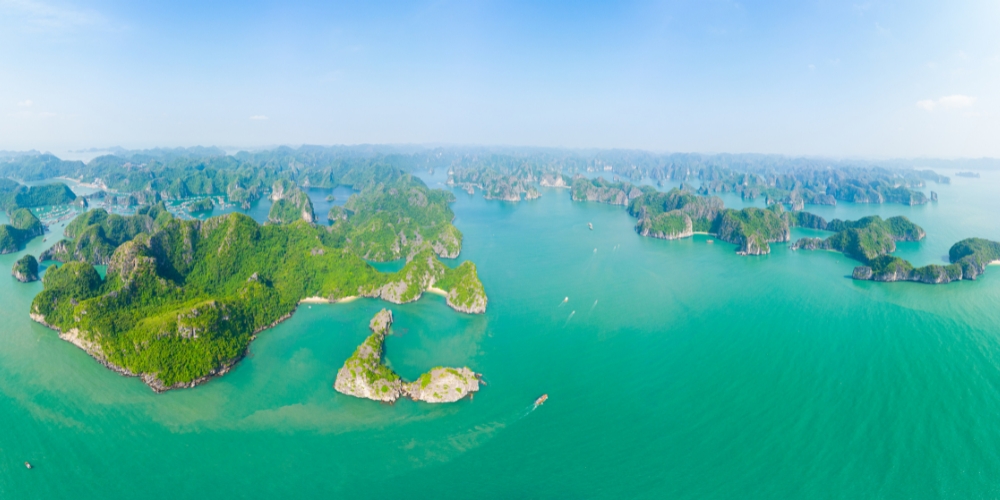 Day 16: Halong Bay - Hanoi
Before you say goodbye, let's enjoy an exciting, adventure-filled morning on your last day in Vietnam.
06:15 Start the day with a session of Vovinam on the sundeck.
06:45 Have a light breakfast on board.
07:15 Head off in a bamboo boat to explore the Dark and Bright Cave to enjoy the sparkling stalactites on the ceiling and feel the soul of the surrounding nature.
9:00 9:30 Return to the boat for checkout
10:00 Enjoy brunch while cruising back to the mainland
11:00 Return to Tuan Chau Marina and disembark for your onward journey.
Meet your guide and driver for transferring to Noi Bai airport for your flight back home.