Why Jordan is the perfect introduction to the Middle East
Jordan is a country that offers a unique blend of ancient history, stunning natural landscapes, and modern urban culture. Located in the heart of the Middle East, it is the perfect destination for your first trip to the region. From the iconic ancient city of Petra to the breathtaking Wadi Rum desert and the vibrant capital city of Amman, Jordan has something for everyone. With warm and welcoming locals, delicious food, and a rich cultural heritage, Jordan is sure to leave a lasting impression on any traveler. So pack your bags and get ready to experience the beauty and wonder of this amazing country.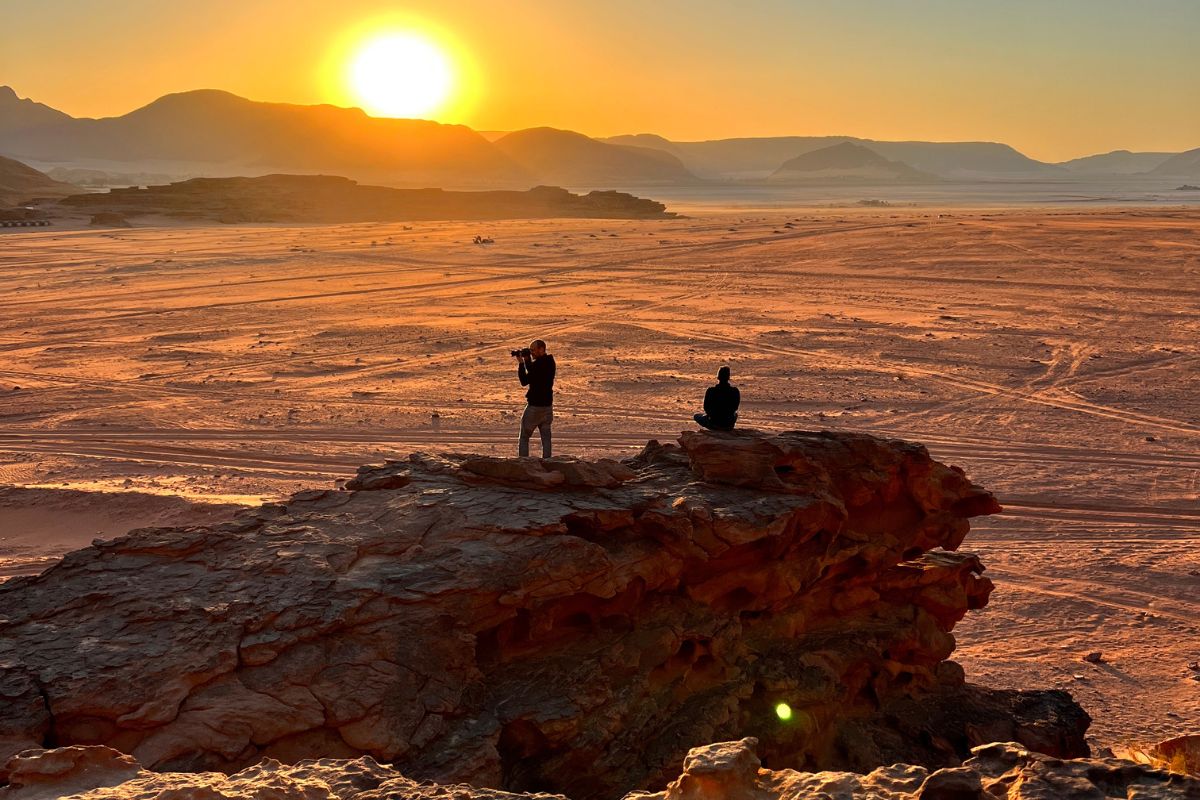 Consider the Middle East for travel and discover a wealth of authentic experiences. With fewer crowds, there's a unique opportunity to explore. Start with Jordan, a fantastic country to begin your journey.
Friendly people
It's important not to overlook the value of travel. We travel to connect with others, immerse ourselves in diverse cultures, and gain knowledge from one another. In this regard, Jordanians are among the most hospitable people you'll encounter. Even a brief pause on your travels will likely result in a friendly invitation for tea. If you happen to visit a store in Madaba, expect an offer of sweets. Locals are eager to chat with visitors, and while some knowledge of Arabic is appreciated, it's not necessary as many Jordanians speak excellent English.
Delicious Food
Falafel, Hummus, Mansaf, Shawarma, and Kunafe are just a few of the dishes you should definitely try while in Jordan. Don't miss out on some great local restaurants while you are in Jordan, a couple we recommend are Hashem, Sufra, Habiba sweets for the best Kunafe, and Bekdash for the best Arabian ice cream. While in Petra or the desert, make sure you don't miss out on the bedouin tea or Arabic coffee with cardamom or fresh pomegranate juice at the local markets. Oooh, and let's not forget about the delicious cookies we provide in our vehicles, specifically selected for you. Fancy preparing your Jordanian meal? We can set up an unforgettable cooking class for you.
Adventure in the desert
For a minute, you might feel like you just landed on Mars, with the blood-red sands and the unworldly sandstone mountains creating an uncanny Mars-like landscape and environment, making you truly feel like you are stepping on another planet. However, you are right there in Jordan. While in the desert, you should make the most of your time and go and explore this unique area. Go for a sunrise 4x4 drive, a hike onto one of the mountains and watch the sunset, enjoy a traditional bedouin dinner, or go for a balloon ride. The Jordanian desert is truly magical.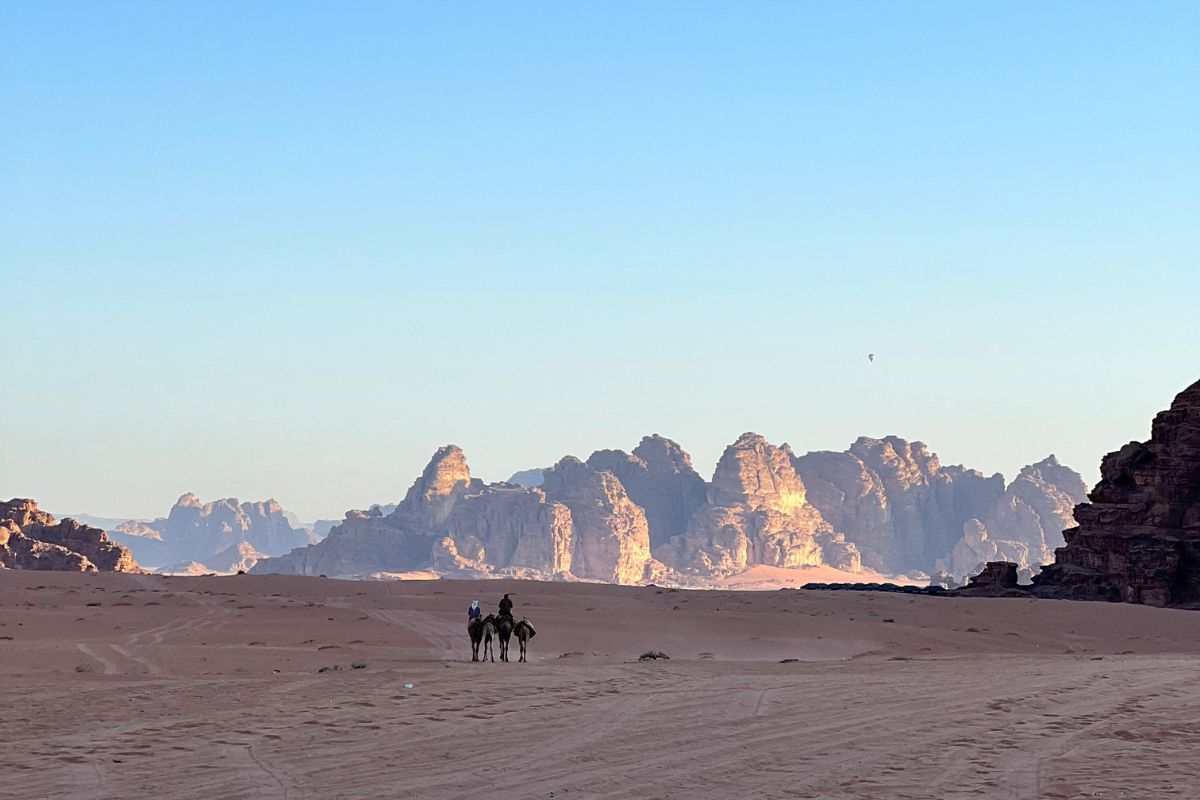 Stay in a bubble hotel
Why sleep in a 5-star hotel when you can sleep under the stars? While in the desert you should stay in a bubble hotel as the rooms offer an amazing view of the night sky, the Milkyway and millions of stars. Memories Aicha might be the most famous one, but there are several great options for every budget available.
Star gazing
When it comes to stargazing, Jordan is the ideal destination thanks to its minimal light pollution. For an unforgettable evening in the desert, we recommend adding a stargazing activity to your itinerary and joining some of the most experienced and enthusiastic stargazers in Jordan. This activity is sure to leave you in awe, and you can rest assured that you'll have a peaceful night's sleep afterward.
Dead Sea floating and spa treatments
The Dead Sea is a one-of-a-kind location that spans three countries - Jordan, the West Bank, and Israel. It also holds the distinction of being the lowest point on Earth, situated 430 meters below sea level. A trip to this fascinating destination is highly recommended, with the experience of floating in its waters leaving visitors feeling peaceful and amazed. The minerals present in the Dead Sea offer great benefits to the skin, making a mud bath a must-try activity while in the area.
History meets future
After stepping back in time during the day while you are exploring the Amman Citadel, visit the Boulevard at night for some wine tasting. You might have thought that Jordan is a dry country, but they actually do produce their own wines.